"Spitál svatého Jakuba"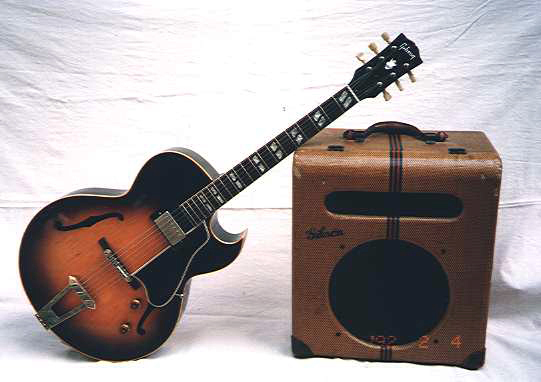 George Grosman, a jazz guitarist in Toronto, who is originally from Prague, wrote in a little bit back, and noted that "St. James Infirmary" is a mainstay of his reportoire. He mentioned -- vis a vis the bits about Carl Sandburg in the "St. James Infirmary" essay -- having read Sandburg's poetry (in transalation) as a kid in Prague, and having met Sandburg's daughter (also a poet and writer) on a visit to Cleveland. And in a tantalizing aside, he also said that he had written a Czech version of the lyrics!
Now, I
know
you're curious about the lyrics to "Spitál svatého Jakuba," and I'll get to that momentarily. But first: Info about George's gigs and CDs can be found at
GeorgeGrosman.com
. If you happen to be in Toronto, his expat group Music on the Corner has CD release party on March 4, at the
Prague Restaurant
. "Spitál svatého Jakuba" isn't on on the disc (which features swing tunes from the 1920s and 1930s), they
might
play it at the party. All I can say is, if I were in the area, I'd go. George plays in several groups that gig reguarly around Toronto and elsewhere, and there are music samples and CDs for sale on
the site
; check it out.
Okay. So click
here
to read the Czech lyrics --
and
the re-translation of those lyrics back into English. All this courtesy of George himself, who notes that translating the song into Czech in a way that actually rhymes and fits with the beat is what explains how the re-translated English version is different.
This was all of course of great interest to me, because of my obession with certain lyric passages in many versions of the tune. As you'll see, the English re-translation creates a song that is perhaps more conventionally romantic, but also, I think, even more tragic, in its tone. For example, this bit:
The sun lit up the eastern horizon
I'm standing at a crossroads
Little hope is left
All is left is pain
Later the singer says, "I'll be alone forever," and shuffles home in the rain. The song ends:
May God grant her calm rest
Heaven is much more peaceful
Than this miserable world
No more pain for her now
Little hope is left. I'll be alone forever. This miserable world. Pretty grim! And a pretty long way, one might say, from the fearless taunting-the-fates attitude of the singer (that I hear, at least) in the most frequently used English version. And yet, I think there's an interesting commonality. Even as the original confronts fate with bravado, it still lives in the realm of the fatalistic. The two versions share a vision of a world in which much is beyond the singer's control. Now, it might seem as though the idea that there is much beyond our control is something everyone knows and believes, but sometimes I wonder. Anyway, also remember that while the lyrics alone seem pretty stark, it's no doubt a different experience to hear them set against the melody, which serves as a non-verbal counterpoint, no matter what the language of the singer.